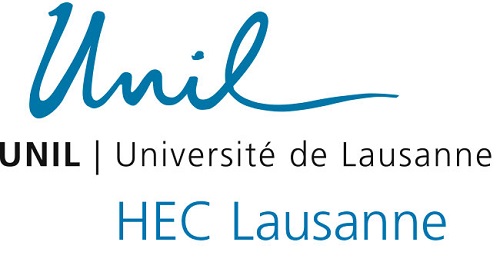 Postdoctoral researcher SNSF in evolutionary and computational social science

Introduction
UNIL is a leading international teaching and research institution, with over 5,000 employees and 17,000 students split between its Dorigny campus, CHUV and Epalinges. As an employer, UNIL encourages excellence, individual recognition, and responsibility.
Job information
Starting date: Preferably between 1 July 2024 and 1 October 2024 or by agreement.
Contract duration: The initial contract is 1 year, with renewal option for a total of 4 years. The position is funded for four years.
Location: Faculty of Business and Economics, University of Lausanne
Type of position: Full-time
Group leader: Professor Charles Efferson
Your qualifications
PhD in economics, evolution and ecology, or some relevant behavioral science, complexity science, or computational social science
Strong research interest in evolution and human behavior
Knowledge of evolutionary modeling and large-scale distributed simulation projects a plus
Experience with incentivized behavioral experiments also a plus
Demonstrated ability to publish in high-profile journals
Ability to work on highly interdisciplinary projects
Fluent in English
Your responsibilities
100% of the postdoctoral researcher's time dedicated to research and related activities
Work closely with Charles Efferson and a PhD student on a project entitled, "The Strategy Space Problem in Gene-Culture Coevolution," which is funded by the Swiss National Science Foundation (see below for more detail) for four years
Developing and analyzing gene-culture coevolutionary models
Developing and implementing related behavioral experiments
Your application
Deadline: 15 December 2023 at 6 PM CEST.
Please submit the following documents through the UNIL applications platform.
Letter of motivation (maximum 3 pages)
Curriculum Vitae
PDF of Job Market Paper and/or doctoral thesis or other peer-reviewed articles
Two academic reference letters
Only applications through this website will be taken into account. We thank you for your understanding.
The Research Team
The post-doc will work closely with Charles Efferson and will be a member of the PACE Lab (pacelab.org) in the Faculty of Business and Economics at the University of Lausanne. The project also includes funding for a dedicated PhD student, and the post-doc and PhD student will likely work together to some extent.
The central theme of the project is to examine gene-culture coevolutionary systems that allow social learning strategies never before analyzed or even imagined. Accordingly, the project will involve a considerable focus on evolutionary modeling, and the research will certainly make heavy use of the new high-performance computing facility at the University of Lausanne (https://www.unil.ch/ci/dcsr-en). In parallel, project researchers will design and implement associated behavioral experiments that test, in effect, model predictions.
Swiss National Science Foundation salary scales can be found here.
Information about the Faculty of Business and Economics is available at https://www.unil.ch/hec/en/home.html.
Information about Charles Efferson and the PACE lab is available at https://pacelab.org.
Contact for further information
Inquiries about the position itself and about the SNF project should be sent to Charles Efferson at charles.efferson@unil.ch.
Inquiries related to the application process for this position should be sent to Ms Vanessa Zirek (vanessa.zirek@unil.ch) or Ms. Pavla Le Moing (pavla.lemoing@unil.ch).
What the position offers you
We offer a nice working place in a multicultural, diverse and dynamic academic environment. Opportunities for professional training, a lot of activities and other benefits to discover.
Additional information
UNIL is committed to equal opportunities and diversity. www.unil.ch/egalite
UNIL supports early career researchers.
www.unil.ch/graduatecampus