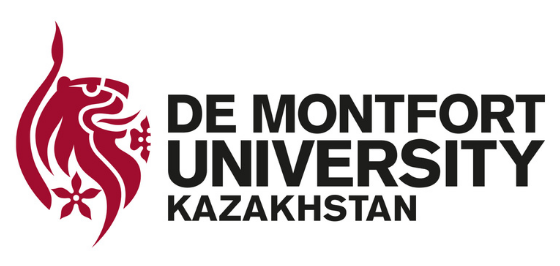 Head of Campus – Academic and Student Affairs
Kazakhstan, Almaty
​In September 2021, in partnership with De Montfort University (DMU) Leicester, EdPeritus successfully launched the first UK university campus in Kazakhstan (DMUK). The Kazakhstan campus is currently in its third student recruitment cycle.
Kazakhstan's higher education system has undergone significant change in recent years, with a focus on improving quality, increasing access, and promoting internationalisation. The university aims to have a positive impact on educational standards and provision and is supporting the Kazakh Government's educational reform agenda.
EdPeritus is a UK-based education investment firm focused on establishing and operating a network of international universities in our target regions to create a global universities platform.
In September 2023, we formally announced the launch of another new milestone education project – the first UK university campus in Phnom Penh, Cambodia. The new campus will admit its first students in September 2024.
The potential of education to create change and growth is clear - we are excited about the journey ahead.
Job Outline:
We are seeking a leader with a proven track record in fostering collaborative teams and driving innovation in educational practices. The ideal candidate will demonstrate a strong aptitude for coaching and mentoring, with a hands-on approach to leadership that embodies the principles they advocate. This role calls for an individual who is eager to challenge conventional norms and adapt to the evolving dynamics of the educational landscape. The successful candidate will possess an intrinsic ability to inspire and align staff with our core objectives, creating a unified direction towards excellence.
This leadership role requires extensive collaboration with a range of internal and external stakeholders, such as local partners, UK and local government agencies, and senior academics and management from DMU Leicester.
The chosen candidate will be committed to delivering excellent teaching and learning, an outstanding student experience, possess a forward-thinking mindset and be determined to make DMUK a top-tier learning environment in the region.
This pivotal role is ideal for a forward-thinking energetic and passionate leader seeking a new challenge and eager to engage in continuous learning on the job, while being deeply committed to contributing to the university's ongoing growth and development journey.
Please note that this job description may be subject to revision following discussion with the person appointed and forms part of the contract of employment.
Main Duties and Responsibilities:
Vision and Strategy: Shape the academic vision, develop and deliver the academic strategic plan for DMUK, ensuring alignment with the values and standards of both EdPeritus and DMU Leicester.
Academic Leadership: Oversee all academic matters, including timetable, student data and assessment provision at Foundation, UG and PG, upholding the quality and reputation of DMU Leicester at all times.
Team Leadership and Recruitment: Recruit and lead the academic and student services teams at DMUK, ensuring a blend of skills and experiences.
Stakeholder Management: Develop and maintain, relationships with the Ministry of Higher Education, and other government departments, universities, colleges, schools and corporates in the region.
Inter-Departmental Collaboration: Foster strong links and a partnership approach with Faculties, Schools, and Departments at DMU Leicester and its various overseas campuses.
Liaison: Liaise appropriately with the designated TNE team members at DMU Leicester, plus other relevant DMU Leicester committees.
Resource Management: Contribute to the management of financial and non-financial resources, including the ongoing development of the university.
Compliance: Ensure DMUK is compliant with relevant regulations/policies in both Kazakhstan and those required by DMU Leicester
Marketing and Student Recruitment: Support effective marketing strategies to attract students to the university, aiming for a diverse and vibrant student body.
Student Experience: Champion a high-quality student experience, continually seeking ways to enhance learning and prepare students with an enriching education and the skills they will need for success in the workplace.
Culture Building: Foster a culture that encourages creativity, ambition, teamwork, outside-the-box thinking, progressive practices, partnership, and kindness.
Startup Culture: Demonstrate the flexibility, innovation, and resilience typical of successful start-up environments.
Any other duties appropriate to this post.
Qualifications and Experience:
Exceptional people management skills and the ability to navigate and resolve complex situations are essential.
Significant academic, operational and commercial leadership experience ideally in higher education combined with Postgraduate qualifications and/or evidence of continuous professional development.
Experience of launching new institutions or campuses in the UK and/or overseas, or overseeing significant TNE and expansion projects, is preferred.
Demonstrable ability to develop and implement strategic plans, and drive marketing and student recruitment strategies.
A track record of effective staff recruitment and development ideally in an academic setting.
Proven ability to foster partnerships and collaborations domestically and internationally.
A student/client/customer-focused approach which enables the student/client/customer voice to form a part of the co-creation of an education experience.
DMU Kazakhstan is an equal-opportunity employer committed to building a diverse and inclusive workforce. We provide workplaces where all employees are given the opportunity to reach their full potential, feel valued, enjoy their working environment and work together effectively to achieve our goals.
How to Apply:
Interested candidates are invited to send a cover letter, CV, and details of referees to jobs@dmuk.edu.kz
Salary:
Remuneration will be commensurate with experience and includes comprehensive benefits.