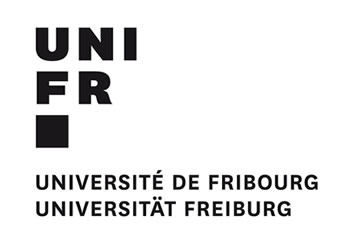 The Center for Research in Competitiveness offers:
2 post-doc positions in economics or related disciplines
As part of a research collaboration with a major Swiss insurance company, the Center for Competitiveness in the Department of Economics at the University of Fribourg is seeking to recruit two post-doc researchers for a 2-3 years period. These researchers will play a crucial role in a collaborative research project titled "Policies and Corporate Strategies for Strengthening the Sustainable Economic and Social Competitiveness of Switzerland." The project's team is composed of researchers from diverse fields including economics, management, communication, law, and sociology. This initiative is part of a broader cluster called "The Future of Switzerland," consisting of four interlinked research projects, embracing an interdisciplinary approach. One of the Post-Doc positions will have an intersection with another research project named "Switzerland's Digitized Reputation in the Age of AI: Interdisciplinary Perspectives."
Key responsibilities:
Conduct theoretical and empirical research in the respective fields of the research project(s).
Organize and facilitate scientific exchanges among researchers from various departments and faculties within the specific research project and across other research projects.
Co-organize events, including workshops, and other relevant activities.
Requirements:
Doctoral degree in economics, management, or a related social science discipline.
Proficiency in quantitative and qualitative empirical methods (for instance regression analysis and methods for policy/impact evaluation); ideally also and advanced command of qualitative methods.
A promising academic record with the potential to publish in high quality academic journals.
Proficiency in English; ideally also fluency in French and/or German, as well as knowledge of Switzerland and its institutions.
Start data: January 2024 (to be mutually agreed)
Salary: Competitive and in accordance with the University of Fribourg's guidelines.
Affiliation:
Both positions will be affiliated with the Center for Competitiveness at the University of Fribourg, within the Department of Economics (Faculty of Management, Economics, and Social Sciences). For additional information, please feel free to reach out to Professor Dr. Philippe Gugler, Head of the Center for Competitiveness and President of the Department of Economics at the University of Fribourg (Philippe.gugler@unifr.ch).
Application:
Interested candidates are invited to submit a complete application in a single PDF file (lastname.pdf) via email to philippe.gugler@unifr.ch. Please use "Application Post-Doc 2023" as the subject line. The application should include a concise motivation leter (maximum 2 pages), a CV (maximum 2 pages), a summary of key achievements (maximum 2 pages), and the contact information for two referees who are prepared to provide a leter of reference upon request.
Deadline of Application: November 30th 2023