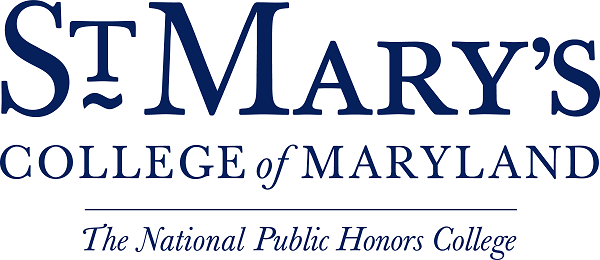 Assistant Professors of Business
The Department of Economics and Business at St. Mary's College of Maryland, member of the AACSB Business Education Alliance, is accepting applications for two tenure-track Assistant Professor of Business positions beginning August 2024. Faculty members teach three courses per semester, advise program majors, supervise senior projects, and fulfill departmental and college-level service responsibilities. All professors at St. Mary's are expected to contribute to the college-wide core curriculum as well as to their departmental curriculum. Faculty are expected to teach in-person classes supported on methodologies that promote students' engagement. The annual salary range for this position is $95,000 - $110,000, commensurate with the candidate's qualifications and experience.
Qualifications: Applicants must have a Ph.D. in a business-related discipline (may be ABD at time of application if degree completion by August 2024 is certain), college-level teaching experience, and a record of, or demonstrating promise of, high quality intellectual contributions. Candidates must be able to design and deliver courses on international business or business analytics. Expertise in business and any of its subfields will be considered, and preference will be given to faculty with teaching, research, consulting, or corporate experience in international business, business analytics, digital management, quantitative management tools, or business intelligence. An interest in attracting and retaining students from underrepresented groups is desirable.
Non-sectarian since its founding, St. Mary's College of Maryland, the National Public Honors College, is a public Carnegie Baccalaureate, Arts and Sciences institution located in St. Mary's City, 70 miles southeast of Washington, D.C. With selective admissions policies, academically talented students, and a rigorous curriculum, we offer a small college experience similar to that found at exceptional private colleges. St. Mary's faculty benefit from a comprehensive program of support for scholarship, research, travel, and curriculum development, including course releases for pre-tenure faculty and leaves for tenured faculty. The quality of life is enhanced by the recreational opportunities of the Chesapeake region and by our proximity to Washington, D.C. and Baltimore.
St. Mary's College (www.smcm.edu) embodies diversity and inclusion in its mission. We create an environment that recognizes the value of individual and group differences and we encourage inquiries from applicants who will contribute to our cultural and ethnic diversity. Application materials should include cover letter (within the cover letter, applicants are requested to speak to ways in which their teaching will contribute to a culture of inclusion and campus diversity), curriculum vitae, statement of teaching philosophy, statement of research interests, and evidence of teaching effectiveness (if available). In support of inclusive hiring practices, for all SMCM faculty searches initiated after February 15, 2023, the College will also request three professional references (rather than letters of recommendation) at the time of application. Of these three references, at least one reference should speak to the candidate's disciplinary expertise and at least one should have seen the candidate deliver or design classroom instruction. References will be contacted only for candidates who advance to finalist interviews. Applications are being accepted online at: apply.interfolio.com/134990. Questions may be directed to Dr. Silvio Borrero at sborrero@smcm.edu.
Review of applications will begin immediately and continue until the positions are filled. Employment will be contingent upon successful completion of a criminal background check. St. Mary's College of Maryland is an affirmative action/equal opportunity employer.
Visit our website: www.smcm.edu/hr