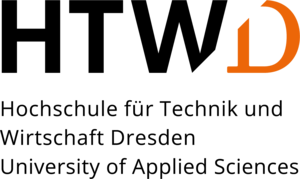 At the University of Applied Sciences Dresden (HTWD), the second largest university in the state capital of Saxony, application-oriented teaching and practice-oriented research are closely intertwined.
"Achieve more practically" characterises university studies at the Faculty of Business Administration.
The Faculty of Business Administration is seeking to fill the following position starting in the Winter semester 2025-26:
Professorship (W2) Business Administration / International Strategic Management -reference DD WF 27
The field of appointment comprises the following teaching areas:
International, Alliance, Corporate, Competitive and Functional Strategy
Resource Based Strategy
Strategic Decision Making
Corporate Sustainability
Business Administration
Your tasks and responsibilities:
In addition to fulfilling teaching obligations and supervising student research projects, internships and theses; your responsibilities include application-oriented research, knowledge transfer, and participation in the university's academic administration.
In-depth knowledge in business and management, supported by a first degree, a doctorate, specialist knowledge and comprehensive international experience in the field of appointment are required. Proof of relevant practical professional experience is also essential and must be shown in a separate document indicating the scope and duration. Pedagogical skills for imparting knowledge and the willingness and ability to offer courses entirely in English are also necessary. Good knowledge of the German language at a minimum level B1 is expected. In addition, the willingness to acquire more in-depth German language skills within two years of appointment is also a requirement. Most of the teaching will take place on campus. The willingness to acquire third-party research funding is also expected.
For further information please contact:
Prof. Dr. Christoph Mayer
Dean of the Faculty of Business Administration,
Tel.: +49 (0)351 462-3207,
E-Mail: christoph.mayer@htw-dresden.de
Application:
Applicants must fulfil the appointment requirements according to § 58 SächsHSFG, in particular para. 1 lit. 4c.
This must be proven by an overview of the type, duration and scope of professional practice.
Please send your application with all relevant documents, including certificates/evidence, quoting the reference number, by E-Mail to: bewerbung@htw-dresden.de. Deadline 03rd December 2023.
Alternatively, you may post your application to: Hochschule für Technik und Wirtschaft Dresden,
Dezernat Personalangelegenheiten
Friedrich-List-Platz 1, 01069 Dresden, Germany.
For more information, please visit: www.htw-dresden.de/jobs
The HTWD strives to increase the proportion of women in teaching and research and therefore expressly asks qualified female applicants to apply.
Applications from severely disabled persons will be given preferential consideration in the case of equal professional performance and qualifications.
The HTWD specifically promotes the professional equality of women and men and is particularly committed to the compatibility of family and working life. This is why the HTWD has been certified as a family-friendly university.