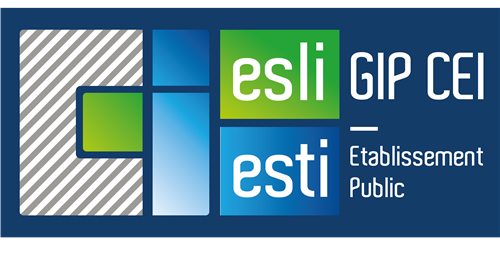 VACANCY FOR A PROFESSOR
The ESLI (Ecole Supérieure de Logistique Industrielle), part of the GIP CEI Etablissement Public, has a vacancy for a full professor or associate professor in Paris-Cachan. The position is in management sciences or industrial engineering and involves leading academic projects (training, chair) in the fields of supply chain, mobility, distribution and industrial logistics.
Grade: Full Professor (Phd/doctorate + HDR or equivalent) or experienced Associate Professor (Phd/doctorate)
Start date: autumn 2023
Permanent contract, preferably full-time, 80% part-time possible.
Salary in line with the university salary scale + supplements and benefits linked to the institution: https://publication.enseignementsup-recherche.gouv.fr/eesr/FR/T512/les_salaires_des_personnels_des_universites_et_des_epst/
Job location: Paris Cachan
REQUIREMENTS
Preferably hold a PhD and HDR (or equivalent for an international profile) in Logistics, Purchasing, Transport, Information Systems or a related field, from a recognised institution.
Have successful professional experience.
Demonstrate recognised teaching experience and quality with pedagogical skills.
Demonstrate a consistent ability to produce and publish research, with or without doctoral students and/or collaborations, in journals and intellectual contributions in the fields targeted by the post
Be able to teach in french and english in the fields of purchasing, logistics, industrial management, transport and/or distribution.
Ability to manage and develop training programmes
Team spirit, good communication skills, willingness to get involved.
ABOUT ESLI and GIP CEI
ESLI (Ecole Supérieure de Logistique Industrielle) is part of the GIP CEI, a public institution grouping together several components in the fields of industry, management sciences and engineering sciences. The school currently has 2 sites: Redon and Paris Cachan.
Since 2016, the GIP CEI has been accredited by the French government's investment programmes for the future (PIA2 and PIA3), enabling strong development of strategic training programmes for the French government. The GIP CEI has just been selected by the government for 2023 as part of the "Skills and Professions of the Future" France Relance 2030 plan. The recruitment will follow on from this, in support of an ambitious national and international roadmap combining training and applied research.
APPLICATION PROCEDURE
Applicants must send
a detailed curriculum vitae and references
a letter of motivation
The complete application must be submitted in English and sent by e-mail to the following address: tsauvage@gip-cei.com.