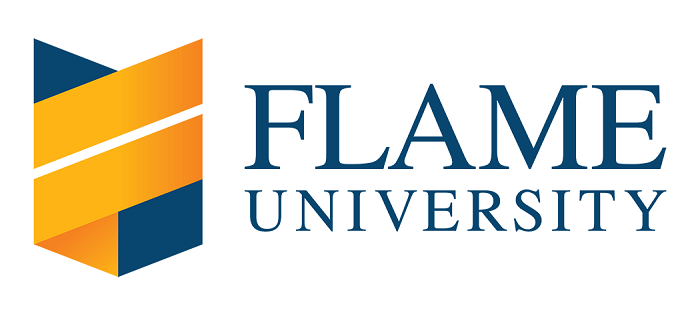 FLAME University, Pune (Maharashtra, India), is a pioneer in liberal education in India. With a strong focus on interdisciplinary research and teaching, the FLAME School of Business (FSB) at FLAME University offers undergraduate (BBA), postgraduate (MBA) and doctoral (Ph.D.) programs that allow students to gain rigorous interdisciplinary training. It provides opportunities for faculty members to complement their research activities, build professional networks, and advance their career aspirations. Overall, the FSB stands for intellectual freedom, curiosity, and academic integrity.

We are inviting applications from highly research-active candidates for fulltime positions across all levels (Assistant Professor, Associate Professor and Full Professor). Faculty responsibilities include, but are not limited to, teaching, conducting research, advising students, participating in conferences, and academic administration. A successful applicant is expected to:
Undertake independent high-quality research as well as work actively with existing members to deliver innovation in research and teaching
Remain committed to excellence in teaching - a core value of FLAME University- and adopt creative pedagogies that foster a learning environment
Work in collaboration with colleagues with an open and inclusive mindset
We are particularly interested in applicants with expertise in the following areas:
Finance: Behavioural Finance, Technical Analysis, Fixed Income Securities, Financial Risk Management; Derivatives, Mergers and Acquisitions, Taxation, International Finance, and Economics (Microeconomics, Macroeconomics and Econometrics, specifically with expertise in Financial Economics)
Business Analytics: Decision Sciences/Quantitative Techniques, Data Mining, Data Visualization, Business Intelligence, Machine Learning, Artificial Intelligence, Digital Commerce, Big Data Analytics, and Cloud Computing.
Marketing: Services Marketing and Customer Relationship Management, Luxury Branding, New Products Development, User Experience and User Interface for Product Development, Integrated Marketing Communication, Consumer and Marketing Analytics etc.
Entrepreneurship: Entrepreneurship, including family business management, social entrepreneurship, start-up ecosystem, innovation and corporate entrepreneurship.
A Ph.D. (awarded or nearing submission) in any of the disciplines listed above is a minimum requirement.
The minimum qualifications required for the post of Associate Professor and Professor shall be as specified by the UGC.
Application Process: Please apply through the FLAME University application portal located at: https://jobs.flame.edu.in/
Review of applications will begin almost immediately and continue till the positions are filled. Post an initial screening, the Human Resources team will follow up with shortlisted candidates requesting them to submit published works, teaching and research statements and letters of reference.
To know more about our teaching and research programs, please visit our website https://www.flame.edu.in
For informal inquiries, please email us at careers@flame.edu.in
FLAME values talented scholars and offers a competitive salary and a generous benefits package as well as conference/research grants.
FLAME University is an affirmative action/equal opportunity employer and is committed to providing employment to qualified applications regardless of caste, religion, age, sexual orientation, gender identity, or disability status