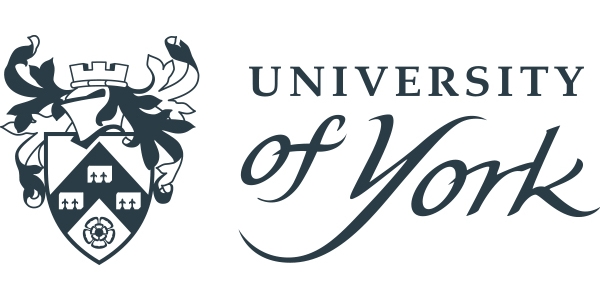 Career Development Fellow
Department School for Business and Society
Salary Year 1 - £35,832, Year 2 - £37,939
Contract status Fixed term
Based at University of York campus
Interview date March 2023
Department
Following its successful launch in August 2022, the new School for Business and Society at the University of York is seeking to further expand its academic research and teaching strengths across all areas of management, business, accounting and finance.
The School believes that fostering disciplinary excellence within interdisciplinary teams, focusing on major social and economic problems, will enhance both the public good and academic excellence of our research and teaching.  The School is currently looking to recruit Career Development Fellows to three of its subject area groups: People, Operations and Marketing (POM); Work, Management and Organisation (WMO); and Accounting and Finance (AF). As a whole, the School's research and teaching spans four themes which are interdisciplinary and cut across the School and beyond.
SBS has recently moved into its new state of the art Church Lane Building. This interdisciplinary school brings together the work of almost 250 academic and professional support staff, and puts York at the forefront of transdisciplinary scholarship that works together to achieve academic success and to deliver public good.
Role
The Career Development Fellowship (CDF) scheme aims to further our mission to support the development of postdoctoral scholars towards an academic career. The scheme will allow postdoctoral academics who do not yet fully meet the criteria for Academic Research and Teaching Lectureships to acquire the necessary skills and experience in both teaching and research in a supportive environment.
These are 2-year developmental appointments. Once recruited, all CDFs will have a personal development plan, specifying the goal of attaining a standard roughly equivalent to University Level 1 for Research and Level 1 for Teaching within two years. CDFs will be active academic members of the School, working on their own research and publishing plans while also taking on some limited teaching responsibilities. They will be eligible for the full range of support for research and impact-related activities as other academic colleagues, including a Personal Research Allowance of £2,500 per year, plus an additional development fund of approximately £5000 per fellow over two years.
To enhance their skills in learning and teaching, CDFs will agree a structured teaching plan in their specialist area to develop the appropriate competencies specified by the university promotion criteria. All CDFs will be expected to undertake the PGCAP qualification leading to HEA membership.
This scheme is open to applicants in all areas of management, business, accounting and finance. During their application and the selection process, candidates will have opportunities to provide details about their specialisms, intellectual projects, and research and publishing plans.
These roles do not transition automatically to open contracts at the end of the scheme, though it is hoped that the scheme will develop strong candidates for future advertised York vacancies.
This posts are available for 2 years.
Skills, Experience & Qualification needed
PhD completed (or very close to completion) in an appropriate subject area or equivalent academic/clinical experience/qualifications.
Experience of carrying out independent research.
Ability to contribute to the design, and delivery of teaching material either across a range of modules or within a subject area.
Eagerness and ability to acquire new skills/competencies.
Interview date: March 2023
For informal enquiries: Please contact Professor Leo McCann at leo.mccann@york.ac.uk.
The University strives to be diverse and inclusive  – a place where we can ALL be ourselves.
We particularly encourage applications from people who identify as Black, Asian or from a Minority Ethnic background, who are underrepresented at the University.
We offer family friendly, flexible working arrangements, with forums and inclusive facilities to support our staff. #EqualityatYork