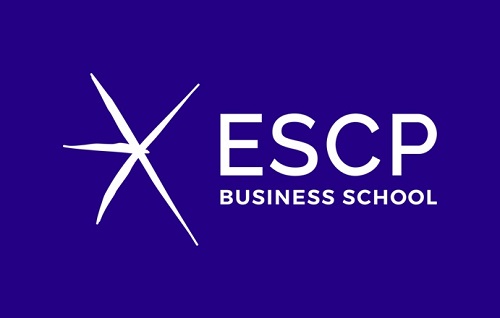 ESCP Business School, Paris campus
Open Rank Professor of Business Analytics & Operations Management
Tenure-Track
ESCP Business School seeks applications for a tenure-track open rank position in Business Analytics & Operations Management with a starting date of January 1st, 2024. We are looking for a candidate who is motivated to conduct excellent research, teach and exhibit organizational citizenship to join the Information & Operations Management department at the Paris campus.
We offer a stimulating research environment including a research seminar series, a Ph.D. program, and generous research funding. Rank and salary offered will depend on the candidate's experience and academic achievements.
Requirements
A PhD (or equivalent international degree) in information systems, operations management, data science or related fields.
A demonstrated track record of, or demonstrated potential for, publishing research in top academic journals (information systems and/or operations research).
A commitment for teaching excellence.
The drive to become a leading scholar in the field of business analytics.
The ability to teach courses addressed to different audiences, from undergraduate students to postgraduate and executive participants
Fluency in French or another EU working language (besides English) is not necessary but highly appreciated.
Those close to completion of their PhD may be considered for appointment on an exceptional basis.
Responsibilities
It is anticipated that the successful applicant will contribute to discipline-based scholarship with outputs including peer reviewed publications at international standard. The successful applicant should be willing to teach in all our programs at the Paris campus (e.g., data analytics, analytical modelling, optimization, digital transformation, operations research, etc.) and is expected to participate in institutional activities such as program development, academic service, etc. Willingness to work with colleagues from other campuses (Berlin, London, Madrid, Torino, and Warsaw) is highly appreciated. Furthermore, candidates should demonstrate skills in developing relationships with companies, professional organizations, media and social networks to expand and promote the reputation of ESCP Business School and its programs.
Tenure-track faculty benefits from a reduced teaching load during the first 2 years of their engagement.
Application details:
Please send your application by e-mail to iom@escp.eu with the following documents compiled into one PDF:
a letter of interest (including a brief outline of the candidate's motivation);
a curriculum vitae;
samples of scholarly writing (e.g., published research or working papers);
a research and teaching statement;
teaching evaluations from the past two years (if applicable);
copies of diplomas;
contact information of 3 references.
Closing date: June 1st, 2023
We will begin reviewing applications as they are received on a rolling basis.  If you have any questions about the application process, please contact Professor Damien FORTERRE dforterre@escp.eu or Professor  Wei Zhou (wzhou@escp.eu).
About ESCP Europe
Established in 1819 and triple-crown accredited (EQUIS, AMBA, AACSB), ESCP Business School welcomes more than 5,000 students and 5,000 executives from 90 nations every year, offering them a wide range of general management and specialized programs. ESCP Business School is further strengthening its unique international value proposition to students and the research community by growing in the disciplinary area of business analytics in the department of Information & Operations Management. ESCP's MSc in Big Data & Business Analytics program is ranked #6 by QS global ranking in business analytics.
For more information about the school please visit our website on escp.eu