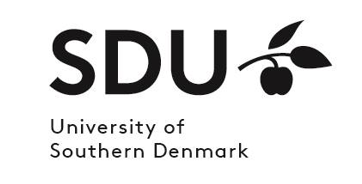 PhD scholarship in Behavioral Economics at the Department of Economics
The Department of Economics at the University of Southern Denmark (SDU), Odense invites applications for a fully funded PhD scholarship in the field of Behavioral Economics. The PhD position is funded by Sino-Danish Centre for Education and Research (SDC). The duration of the PhD position is three years, including a research stay in China for 12 months. The starting date is flexible but no later than 31 December 2023.
Job description
The successful candidate will conduct research in Behavioral Economics and will be involved in a research project on Decision-Making under Uncertainty. The research project will investigate how behavioral factors, such as emotions, affective states, cognitive abilities, personalities, social preferences, culture, influence decisions under risk and uncertainty. The candidate will be responsible for data collection using lab and online experiments, and possibly using computational simulation. The student is also expected to conduct independent, single-authored work. The successful candidate will contribute to high-quality research and undertake teaching and supervision at the undergraduate and graduate levels.
The PhD student will be supervised by Associate Professor Huanren Zhang, with the support by the Sino-Danish research networks including scholars from Denmark and researchers from top Chinese Universities. Further information about the position and the project can be obtained from Associate Professor Huanren Zhang e-mail: huanren@sam.sdu.dk or from the PhD-coordinator Professor Giovanni Mellace, e-mail: giome@sam.sdu.dk Information about the PhD program at the Faculty of Social Sciences and at the Department of Economics, University of Southern Denmark, is available here and here respectively.
Qualifications:
Master's degree in economics, management, psychology, or a related field, obtained before the start of the scholarship
Strong interest in and some knowledge of behavioral economics, especially behavioral decision theory
Knowledge in experimental methods and experience in designing and conducting lab or online experiments are desired
Strong analytical and econometric/statistical skills
Strong written and verbal communication skills in English
Candidates with strong programming skills (e.g., Python, R) are preferred
Salary and Benefits:
The Ph.D. scholarship is fully funded by the Sino-Danish Centre for Education and Research (SDC) for a duration of three years. The selected candidate will receive a competitive salary package. The employment as a Salaried PhD Research Fellow is governed by the agreement of 10 November 2015 on Graduate Employees in government appendix 5 - protocol on PhD Research Fellows.
Application process:
Interested candidates should submit the following documents (All non-Danish documents must be translated into English):
Detailed CV, with contact information for two references who can provide recommendation letters
Copies of diplomas and academic transcripts
A motivational letter describing why the applicant is a good match for the topic and how the applicant's skills provide a solid foundation to do so (max. 2 pages).
Proposal of a research project that employs experimental methods to study decision-making under uncertainty (max 5 pages of 2400 characters each, including references. Guidelines for preparing project description provided by the faculty)
An abstract for the above project description of no more than 250 words
Application form (available here)
Applications will be assessed by a committee. Shortlisting and tests may be used in the assessment process, and an interview may be applied as part of the overall assessment of the applicant's qualifications. Incomplete applications will not be assessed.

The assessment committee evaluates the applications based on the appointment guidelines of the department.
As required by the conditions of this SDC scholarship, Chinese citizens including citizens from Taiwan, Hong Kong, and Macao are not eligible for the position. Potential PhD candidates from China (including Taiwan, Hong Kong, and Macao) must be enrolled through University of Chinese Academy of Sciences (UCAS).
Applications must be submitted electronically using the link "Apply online".
Uploaded files must be in Adobe PDF (unlocked) or Word format.
Read the guideline for applicants
Each field can only contain a single file of max. 10 Mb.

You can only apply for the position through our website www.sdu.dk/en/service/ledige_stillinger.

Your application must be registered in our system on the 10/10/2023 at 23.59.59 CET at the latest.