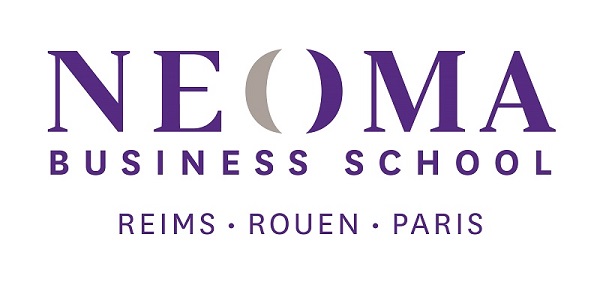 Postdoctoral fellowship: Renewable Energy Communities

Project
The candidate will be working on the project "Communautés d'énergies renouvelables à Rouen (CER@R): Evaluation et soutenabilité" (Renewable Energy Communities @ Rouen: Evaluation and sustainability) which is financed by Métropole Rouen Normandie. This project is a collaboration among economists from NEOMA Business School and the University of Rouen Normandy and is headed by Julien JACQMIN.
The goal of CER@R is to study the internal working of renewable energy communities and help us understand their integration in the energy system. We want to better grasp the consequences of the establishment of renewable energy communities on their many stakeholders but also on their internal organization and governance. Thanks to this analysis, we aim to facilitate the emergence of good practices that could be translated into public policies.
About NEOMA Business School:
NEOMA Business School is a French top-tier business school and one of the few elite business schools in the world holding a triple accreditation (AACSB, EQUIS, and AMBA). Our ambition is to be an innovative and global business school, making an impact through high-quality teaching and research, and nurturing a responsible, future-oriented, and agile mindset. Because we are passionate about the international challenges of higher education, business, and society, we inspire students, faculty, and business leaders to question, experiment, and innovate. At NEOMA Business School, we educate students, executives, and entrepreneurs and generate knowledge to shape the future of business and society in a sustainable and connected world. In an era of artificial Intelligence, we foster human Intelligence.
With working on this project, you will have the chance to interact within the Finance department of NEOMA as well as with the area of excellence "the World We Want", one of its multidisciplinary research group. This project is also a collaboration with researchers based at LERN (Laboratoire d'Economie Rouen Normandie) at the University of Rouen Normandy.
Qualifications :
A Ph. D. in economics with a strong emphasis on quantitative research methods (or close to completion).
A proven experience in environmental / energy economics and policy is a significant asset.
Proficiency in quantitative modeling and data analysis.
Excellent communication and writing skills
Ability to work collaboratively in a dynamic research environment.
Knowledge of the French language is preferred but not mandatory.
What we offer :
A 12-months-fixed term contract (renewable for 6 more months).
Competitive salary and benefits package.
Access to an office and state-of-the-art research facilities and resources on the Rouen campus.
Opportunity to work on impactful research projects in the renewable energy sector focusing on energy communities.
The foreseen start date is at most after March 1rst 2024.
How to apply :
Please submit your application package including the following elements to this email address.
A cover letter detailing your interest in the position
A curriculum vitae (including contact information of two references)
A sample research paper or publication.
Application deadline :
Review of applicants will continue until the position is filled. However, the final deadline for application submission is January 15, 2024. Early applications are highly encouraged, as the position may be filled before the deadline.
NEOMA business school is an equal opportunity employer. We encourage candidates of all backgrounds to apply.
If you are passionate about renewable energy, economics, and policy analysis, and you want to contribute to a sustainable future, we invite you to join our team. Make a meaningful impact by applying your expertise to advance renewable energy communities!