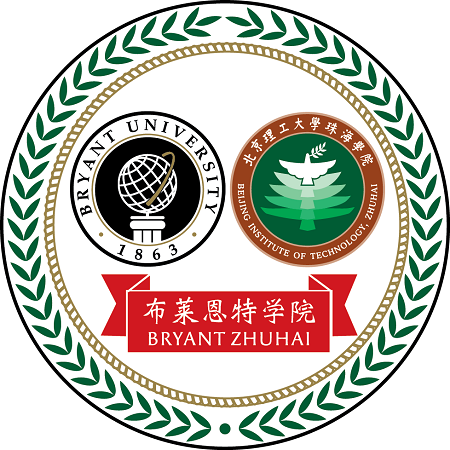 Bryant Zhuhai invites applications for an Assistant, Associate or Full Professor in Accounting. This is a two-and-a-half-year appointment from February 23, 2024 through August 31, 2026, which may be renewed. The academic year at Bryant Zhuhai runs from early September to late June and includes a winter break during Spring Festival (Chinese New Year).
Bryant Zhuhai is a 4-year English immersion, academic program developed as a joint venture partnership between Bryant University in Smithfield, Rhode Island, USA and Beijing Institute of Technology Zhuhai (BITZH).  In addition to the traditional 4-year academic program, Bryant Zhuhai also supports 2+2 and 3+2 academic models for students interested in finishing their education at Bryant University or at other institutions of higher learning.
Bryant Zhuhai, which welcomed its first cohort of students in fall 2015, is in the city of Zhuhai in Guangdong Province in southern China near Hong Kong and Macau. Guangdong Province is a very important area for China's economy, providing 10 percent of China's total GDP and the location for many of China's innovative manufacturing operations. A 32-mile-long bridge connecting Hong Kong to Zhuhai and Macau was opened in 2019 to increase the movement of people and commerce between Hong Kong and mainland China and Macau.
This position requires teaching undergraduate courses in accounting, engaging in relevant research and professional development, and contributing to student growth and development through active involvement in student related activities and other institutional service.
The ideal candidate must have a Ph.D. from an accredited English language higher education institution. Individuals with a degree in accounting, particularly those with international experience, are of greatest interest. Practitioner experience as well as significant teaching experience are highly desirable. Both Chinese and non-Chinese passport holders are welcome and encouraged to apply. The ability to support Chinese students who are advanced English language learners is a plus.
Salary is competitive with Zhuhai educational market conditions. Benefits may include a travel allowance, the ability to apply for on-campus housing, the option to participate in an international health care plan, and reimbursement of relocation expenses (if applicable).
Please submit a curriculum vitae/resume and cover letter including contact information and three references to HROffice@zhuhai.bryant.edu.  Please reference – Accounting – Spring 2024 in subject line.