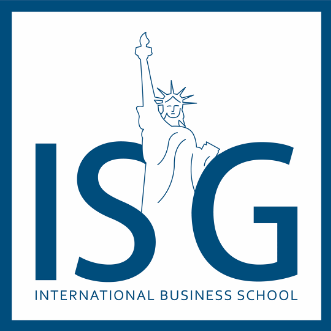 ISG International Business School
Full-Time Positions as Assistant or Associate Professors
Contract type: Permanent contract
Location: Paris or Regional campuses, France
Expected start: September 2021 or January 2022
FACULTY POSITIONS
To sustain its growth and the academic development of its Master Grande École or Bachelor programs, ISG International Business School invites applications for full-time permanent positions as Assistant, Associate or Full Professors. Positions are open in various fields such as —but not limited to: Entrepreneurship; Technology & Innovation Management; Marketing; Corporate Finance; Strategic Management; Organization Theory; Accounting & Control; Information Systems
These positions are open in our PARIS campus AND/OR one of our 3 REGIONAL campuses (Bordeaux, Lille, Lyon), starting in October 2023 or January 2024.
Appointments are made at Assistant, Associate and Full Professor ranks depending on research, teaching record and business experience.
ABOUT ISG INTERNATIONAL BUSINESS SCHOOL
ISG offers great career opportunities for Faculty members, competitive work packages and stimulating academic environment. ISG actively promotes research and research's impact, provides significant resources for scholars and rewards high quality international peer-reviewed research publications. ISG faculty is highly qualified and diverse, with over 15 different nationalities represented.

To find out more about ISG, please visit: https://www.isg.fr
To find out more about Research at ISG, please visit: https://www.isg.fr/recherche/laboratoire
JOB QUALIFICATIONS
Candidates should have a record of excellence in both teaching and research within their discipline. Research streams on CSR and sustainable development are valued.
Fluency in English is required. Speaking French is not a requirement but holding French basic notions will be an asset.
The candidate should:
Have obtained a PhD from a reputable international institution,
Show evidence of track record in publishing in top-tier international journals or relevant practitioner-targeted publications,
Have good networks in academia at regional and international levels,
Demonstrate ability to teach in academic programs at Bachelor and/or Master levels,
Demonstrate a high capacity to develop pedagogical innovation,
Show a desire to actively engage in all areas of Faculty life.
SALARY RANGE
Salary will be commensurate with the rank of appointment, qualifications and experience. As all our employees, faculty members also benefit from French social security benefits and complementary health insurance.
APPLICATION PROCEDURE
Applicants should send:
a curriculum-vitae,
a cover letter,
a research and teaching statement,
a selection of three representative publications,
teaching assessments (if available),
the names and contact information of two referees,
By email to the Faculty Dean: honorine.awounou@isg.fr
APPLICATIONS WILL BE CONSIDERED UPON RECEPTION. THE PROCESS WILL CONTINUE UNTIL POSITIONS ARE FILLED.