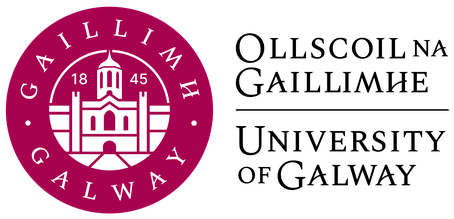 Deputy President and Registrar
Applications are invited for an appointment as Deputy President and Registrar at University of Galway.
This is an exciting role, at the centre of leadership at Ollscoil na Gaillimhe - University of Galway and playing a key role in the shaping of its future.
The Deputy President and Registrar reports directly to the President and will be a member, and Deputy Chair, of the University Management Team. The postholder is responsible for leading the academic strategy of the University. In addition, as the second most senior member of the University after the President, the postholder acts as Deputy to the President and speaks for the President as and when necessary.
The Deputy President and Registrar is the University's Chief Academic Officer. This is a strategic role charged with developing and delivering the University's academic mission. As such, they oversee the academic life and the teaching and learning strategy of the University from undergraduate through to graduate studies and Continuing Professional Development opportunities.
The Deputy President and Registrar has responsibility, inter alia, for overseeing the development of courses and programmes, assessments, teaching and learning standards, and academic policy. The Deputy President and Registrar is responsible for academic quality and has oversight of academic administrative units that support this mission. They work in collaboration with, and with the support of, the President, the Vice-Presidents, the Executive Deans, and Heads of Schools.
The successful candidate for Deputy President and Registrar will have held a senior academic position with an exemplary track record of academic leadership, coupled with significant management experience, including leading transformative positive change.
Further information:
Candidates can obtain further information, in the strictest confidence, by contacting:
Josephine Hynes, Director of Human Resources
josephine.hynes@universityofgalway.ie
+353 (0)91 493544
Human Resources Office, Quadrangle, University of Galway, University Road, Galway, Ireland.
Salary: €181,107 p.a (applicable to new entrants effective from January, 2011)
(This appointment will be made on the Deputy President/Registrar level pay scale in line with current Government pay policy)
Duration of term:
The Deputy President and Registrar will hold the office for a period of up to five years. See detailed job description for further details.
Closing date for applications:
Closing date for receipt of applications is 5.00 p.m. (Irish Time) on 6th July 2023 and interviews/presentations will be held shortly after the closing date.
It will not be possible to consider applications received after the closing date.
How to apply:
For more information and application form please see website: www.universityofgalway.ie/about-us/jobs
Applications should be submitted online
Appointments to posts advertised will be dependent upon the terms of the employment control framework for the higher education sector.
University of Galway is an equal opportunities employer.