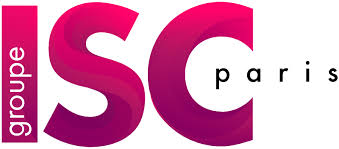 Faculty positions

The school
Established in 1963, ISC Paris is a French business school with campuses in Paris and Orleans. ISC Paris is recognized by the State and holds AACSB, AMBA, EFMD Master and BGA accreditations.
ISC Paris is a private, non-for-profit higher education institution, member of the "Conférence des Grandes Ecoles". We offer initial training programs (Bachelor, Grande Ecole Program, MSc) and Executive Education (MBA, DBA, professional training).
The positions
ISC Paris invites applications for Faculty positions at the ranks of Assistant, Associate or Full Professor, mainly in (but not limited to):
Accounting / Audit / Control
Entrepreneurship / Innovation
Management
Marketing / Sales / Negotiation
Strategy
Supply Chain Management / Operations Management
Successful applicants will work on our Paris and/or Orléans campuses. The position will start in September 2023.
The main responsibilities of the appointee include:
Publishing in high quality, peer-reviewed journals (FNEGE and/or ABS) and maintaining a qualification in line with accreditation expectations
Teaching from the Bachelor to the MBA levels, especially using action-learning and innovative methods, and possibly coordinating programs (program responsibilities at  the master's level are likely)
Mentoring and tutoring students in all programs
Engaging and participating in institutional activities (for instance, participating in promotion activities, open days, competitions) and school life
Profiles
Applicants need to demonstrate high potential in both research and teaching.
Requirements:
PhD degree
International research profile
Validated teaching experience, with a pronounced taste for innovative methods
A capacity to develop and coordinate courses and programs
Published (or soon-to-be published) articles in peer-reviewed FNEGE or ABS journals
A capacity to teach in several fields and in both French and English is a plus
Application content
Applicants should send their application to facultyposition@iscparis.com. The application should at least include:
A detailed CV (with the contact details of at least two referees)
A Cover Letter
A Research statement (with a clear research pipeline)
A Teaching statement (with recent teaching evaluations if available)
Please specify in your application email and/or Cover letter:
If you apply for the Paris and/or Orléans campuses
Your field of expertise (for instance, Sales or Negotiation for an applicant in Marketing)
Applications should be submitted as soon as possible as their review will begin immediately.
If you have questions, you can send them by email at facultyposition@iscparis.com.