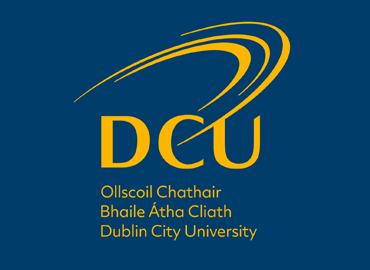 Permanent Contract
Dublin City University (DCU) is a young, ambitious and vibrant university, with a mission 'to transform lives and societies through education, research, innovation and engagement'. Known as Ireland's 'University of Enterprise', DCU is a values-based institution, committed to the delivery of impact for the public good. DCU was named Sunday Times Irish University of the Year 2021.
DCU Business School is a dynamic school whose history is marked by steep upward development. The School is accredited by AACSB, AMBA and has been awarded the Small Business Charter from the Chartered Association of Business Schools. DCU Business School is an engaged, innovative internationally-focused school which prides itself on its excellent reputation for impacting students, the academic community, industry and wider society.
Applications are now invited for a permanent post of a Full Professor in Human Resource Management (HRM)/Organisational Behaviour (OB) within the School.
The successful candidate will have an international reputation for high quality research. More specifically, they must have a PhD (related to HRM/OB), a track record of publishing in premier quality international journals in the discipline, a pipeline of future publications and activities, experience of seeking external research funding and evidence of effective research collaborations and networks. In terms of teaching and learning, they must have deep experience of teaching and programme development at both undergraduate and postgraduate levels, evidence of teaching excellence and innovation and a record of successful PhD supervision. Evidence of effective external engagement (academia, business community and wider society) is highly desirable and applicants must demonstrate a commitment to such activities which are in keeping with the School's mission and strategy and DCU's position as Ireland's University of Enterprise.
Full Professor Salary Scale – €132,301.00 - €167,242.00
Appointments will be commensurate with qualifications and experience, and will be made on the appropriate point of the salary scales, in line with current Government pay policy.
Closing date: 2nd June 2023
For more information on DCU and our benefits, please visit Why work at DCU?
Informal Enquiries in relation to this role should be directed to:
Professor Pamela Sharkey Scott, Head of Work, Psychology and Strategy Group, DCU Business School, Dublin City University. Email: pamela.sharkeyscott@dcu.ie
Please do not send applications to this email address, instead apply as described below.
Application Procedure:
Application forms and a detailed job description are available from the DCU Current Vacancies website at https://www.dcu.ie/hr/vacancies-current-vacancies-external-applicants
Applications should be submitted by e-mail with your completed application form, CV and cover letter to hr.applications@dcu.ie
Please clearly state the role that you are applying for in your application and email subject line: Job Ref BC221101 Full Professor in Human Resource Management (HRM) Organisational Behaviour (OB)
Dublin City University is an equal opportunities employer and is committed to promoting gender equality reflected in its attainment of the Athens SWAN Bronze Award. Information on a range of university policies aimed at creating a supportive and flexible work environment are available in the DCU Policy Starter Packs