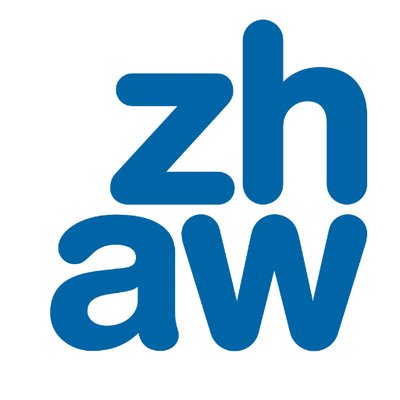 Zurich University of Applied Sciences
The ZHAW School of Management and Law invites applications for a Professor:in Information Systems who will contribute to developing of Information Systems in research, teaching, and outreach.
Professor:in Information Systems 80 - 100 %
Winterthur
Your role
Lead research activities in the area of information systems and ensure their longterm development
Develop a pipeline of competitive grants with research funding institutions (e.g., Swiss National Science Foundation, Innosuisse, EU) and industry partners
Teach in the Bachelor, Master, or executive programs
Contribute to the development of early career researchers and to the institute culture
Your profile
PhD in Information Systems (preferred) or a related field
Established visibility in the field evidenced through publications in high-quality academic journals
Evidence of competitive research grants and industry funding
Practical experience gained though work in industry, consulting, or executive education
Track record in successfully managing industry collaboration, e.g., through joint research with corporate partners, or customized education
Good teaching evaluations at different levels (bachelor, master, and continuing education)
Fluency in German and English, both spoken and written
Good communication skills and entrepreneurial spirit
We look forward receiving your complete application documents via our online platform by 5 June 2023.
Candidates who meet the selection criteria will be awarded the title of Professor by the Council of the Universities of Applied Sciences of the canton of Zurich.
ZHAW School of Management and Law is committed to increase diversity and explicitly encourage female and/or diverse candidates to apply for this position.
Are you interested?
If you would like to apply, please use the online platform to send us your portfolio, Attn. Philippe Zbinden
For further information on ZHAW or our Institute, go to: www.zhaw.ch/jobs