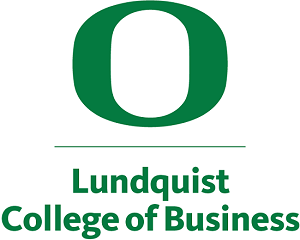 Instructor of Sustainable Business Practice
Job no: 531196
Work type: Faculty - Career
Location: Eugene, OR
Categories: Business Administration/Management, Instruction
Department: Lundquist College of Business
Rank: Instructor or Senior Instructor I
Annual Basis: 9 Month
Review of Applications Begins: April 3, 2023; position open until filled
Special Instructions to Applicants
Along with your online application, including names and contact information for at least three professional references, please upload:
A letter of interest
A curriculum vitae
A statement of teaching interests
Evidence of teaching performance
The position will remain open until filled. The final candidate must successfully complete a criminal background check.
Department Summary
The Lundquist College of Business (LCB) is one of seven schools housing academic programs on the University of Oregon campus. The college works cooperatively with other UO Colleges and Schools to prepare students for a broad range of career paths. There are approximately 1,200 undergraduate majors, 2,250 pre-business majors, 1200 undergraduate minors, 170 master's students, and 36 doctoral students.

Located 110 miles south of Portland, the University of Oregon has an enrollment of 20,000. The Eugene metro area (pop. 351,715) is in a region noted for its dynamic quality of life and progressive cultural environment. We are about an hour's drive from the Pacific coast and the Cascade Mountains. The University is an AAU research institution and a member of the Pac-12 conference.
Position Summary
The Lundquist College of Business, University of Oregon is seeking an innovative instructor at the Instructor or Senior Instructor I level to teach in a growing sustainable business practices curriculum. The start date is September 16, 2023 (fall term start). This is a 9-month instructional contract. Summer teaching opportunities may be available.

As part of a transformation of the college's curriculum, this position will teach courses required of all undergraduate majors and MBA students. Accordingly, Lundquist is seeking dynamic instructors with some experience as practitioners or with applied topics such as corporate sustainability/ESG disclosures (CDP, TCFD, SASB, DJSI, GRI), technical analysis for sustainability (GHG accounting, LCA), or experience with renewable energy or carbon markets.

The University of Oregon and the Lundquist College of Business is committed to creating a more inclusive and diverse institution and seek candidates with demonstrated potential to contribute positively to its diverse community. Additionally, Lundquist is committed to providing high-quality teaching that incorporates critical thinking and experiential learning.
Minimum Requirements
To qualify for the rank of Instructor:
One year of academic teaching experience in higher education or equivalent (for example, designing and implementing training, short courses, or workshops).
Master's degree in a Business related field.
To qualify for the rank of Senior Instructor I, successful candidates must meet all the requirements of Instructor plus the following:
Six years of teaching courses related to business post receipt of degree.
Professional Competencies
Strong analytical skills and excellent communication skills are required.
Ability to work effectively with students, faculty, and staff from diverse backgrounds.
Demonstrated interest, experience, and/or ability to promote cultural competency and/or diversity.
Preferred Qualifications
Industry experience in sustainable business practice (work experience, board positions, publications, licensure, presentations, or equivalent).
Ph.D. in a Business related field.
Experience teaching at both undergraduate and graduate levels in business and/or sustainability courses.
Experience teaching in large lecture settings.
Demonstrated experience with or potential for inclusive, engaged, and research-informed pedagogy. (For more information, see the web page for Teaching Support and Innovation.)