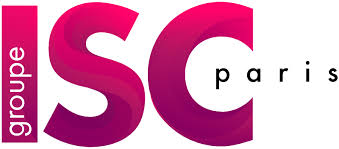 Presentation of ISC Paris
Founded in 1963, ISC Paris is a business and management school located in Paris & Orléans, recognized by the State, and accredited by AACSB, AMBA, EFMD, and BGA. ISC Paris is a private higher education institution non for profit, member of the Conférence des Grandes Écoles.
The mission of ISC Paris is to prepare responsible managers, that can join companies of all sizes and solve complex issues in uncertain environments.
The ISC Paris group offers a variety of higher-education programs (Bachelor, Grande École Program, MSc) and Executive Education (MBA, DBA, vocational training) on ​​its Paris and Orléans campuses.
ISC Paris is recruiting a permanent teacher-researcher in Management that can teach courses and conduct rigorous research on one of disciplines below:
Digital Marketing
Management of Information Systems
Entrepreneurship, Strategy, and Innovation
Financial Accounting
Project Management
Supply Chain Management
Description of offer
As a full time faculty at ISC Paris, your mission will be threefold:
Contribution to pedagogy (teaching from the bachelor to the MBA-levels, pedagogical innovation, monitoring and tutoring of students), an evolution towards responsibility for master's level programs is likely.
Contribution to research (research activity in management sciences with publications in the FNEGE / ABS rankings to maintain a qualification in line with the expectations of CEFDG and AACSB),
Contribution to the life of the institution (promotion, open days, competitions, etc.)
The starting date is September 2023
Profile sought / Skills required
Education: doctorate/Ph.D. in management sciences with a focus on one of the disciplines mentioned above. We are looking for candidates with an international profile both in terms of their educational background and professional experience.
The first experience validated in teaching, with a pronounced taste for educational innovation.
Articles published (or to be published) in peer-reviewed journals classified ABS or FNEGE.
Adaptability, versatility, and autonomy
Ability to teach in more than one language (French, English, Russian, Chinese, Spanish, Arab).
Ability to teach virtual courses
Conduct rigorous research
Documents to be transmitted
CV (showing the contact details of three references) + Cover letter + Research Proposal + Teaching Feedback.
The school will facilitate international candidates with information for location opportunities and cultural adaptation.
Contact
ISC Paris,
Fernanda Arreola Ph.D.
Dean of Research & Faculty
22 bd du Fort de Vaux,
75017 Paris