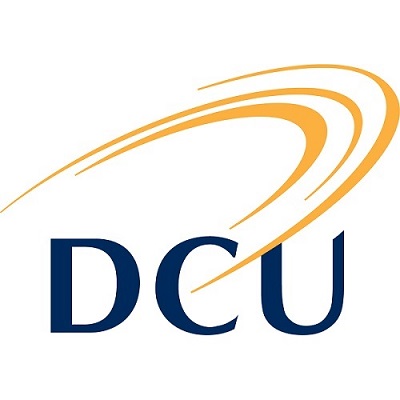 Assistant Professor in Accounting
Role Overview
The successful candidate will be a member of the Financial and Operational Performance Group in DCU Business School. They will deliver high quality teaching in Accounting, conduct research in a related area and will also participate in the School's external engagement activities. The successful candidate is expected to contribute to programme management, research supervision and the service activities of the School and University.
Duties and Responsibilities
Teaching and Learning
Delivering modules in a manner consistent with the highest academic standards
Using a wide range of teaching and assessment methodologies which foster a deep approach to learning and which equip students with the skills and attributes needed to be lifelong learners
Working proactively to enhance and enrich existing modules and programmes
Contributing to the design and development of new modules and programmes
Providing research supervision for taught postgraduate students
Research and Scholarship
Publishing new ideas and findings in high impact international journals
Achieving measurable impact via citations
Translating academic research into insights for the world of practice (accounting profession, accountants in industry/public or voluntary sector, executive education etc)
Contributing to research dissemination activities such as conferences, seminars, journal editorial roles etc.
Seeking funds to support research initiatives
Supervising postgraduate research students
Contributing to the research culture and environment in the School and, where appropriate, working collaboratively on research initiatives.
Service and Contribution to University and Society
Proactive engagement in accreditation-related activities
Contributing proactively to relevant School and University committees, working groups and meetings
Contributing to the running of DCU Business School's activities through participation in, for example, promotional events and INTRA (work placement) visits
Enhance the reputation and impact of DCUBS through engagement in external academic, business, professional, public sector and community activities
Qualifications and Experience
Candidates must have a relevant Level 8 honours degree, preferably a 1.1 or 2.1 honour, and have previous teaching and research experience.  It is highly desirable for candidates to hold a professional accounting qualification and have a relevant postgraduate award. Relevant industry experience is welcomed. It is highly desirable that candidates have a PhD, alternatively, they must have commenced a PhD or be able to clearly demonstrate a strong commitment to pursuing a PhD.
We are seeking candidates who have a defined research plan and have the capability to publish in high impact international journals. Candidates should have (or be able to develop) international networks and collaborations. Candidates should also demonstrate excellent interpersonal and communication skills consistent with the highest quality of teaching and learning, along with evidence of successful teamwork and a collegial approach.
Salary
Assistant Professor: €57,479.00- €92,115.00
Appointment will be commensurate with qualifications and experience, and will be made on the appropriate point of the salary scale in line with current Government pay policy.
Closing Date:
Informal enquiries to:
Professor PJ Byrne, Head of Financial and Operational Performance Group,
DCU Business School, Dublin City University.
Email: pj.byrne@dcu.ie
Please do not send applications to this email address, instead apply as described below.
https://www.dcu.ie/sites/default/files/inline-files/BC2018120405a%20Assistant%20Professor%20in%20Accounting%20JOB%20DESCRIPTION_0.pdf