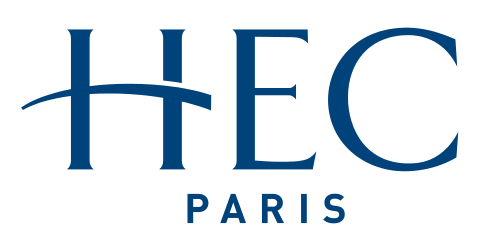 HEC Paris
Associate Dean, MBA Programs
The Organization
HEC Paris was founded in 1881 by the Paris Chamber of Commerce and Industry, making it one of the oldest European business schools. A leader in research and education in management sciences, it is also one of the world's best business schools. HEC Paris is an autonomous, non-profit, privately governed body whose shareholders are the Chamber of Commerce from Paris Île-de-France, the HEC Foundation and HEC Alumni. The school is managed by a Board of Directors.
HEC Paris offers a unique portfolio of programs designed for a carefully selected student body:
Master's Programs
MBA Programs
PhD Program
Executive Education (open, custom, and degree)
Summer School programs
Online programs (degree and non-degree).
The Vision
HEC's vision is to "IMPACT" business and society through research, education, and action, to contribute to a more inclusive, prosperous, and sustainable world.
The HEC Paris Values
Curiosity
Excellence
Diversity
Responsibility
Entrepreneurial Spirit
The HEC Paris Mission
We Think and push the boundaries of knowledge
We Teach, learn, and grow together
We Act to unleash human potential
Key Figures
160 professors
55 PhD students
More than 130 different nationalities among our student population
More than 10 Research Chairs & Corporate Initiatives
3 Centers of Excellence
9 Academic Departments
45 articles published in the top academic journals annually
More than 120 partner universities worldwide
750 permanent staff on the Jouy-en-Josas campus
MBA Programs
Three different programs designed for three specific groups of professionals:
The MBA is a full-time program of 16 months for professionals with an average of 6 years' work experience, offering dynamic hands-on learning and made up of 93% international students. Ranked #17 worldwide and #5 in Europe according to the Financial Times 2023 Global MBA ranking.
The Executive MBA is a part-time program over 18 months, aimed at high potential senior managers and executives who wish to accelerate or transform their career. The program is available in five tracks and three locations that allow students to select a format that fits with their lifestyle and professional career. Ranked #4 worldwide in 2022 according to the Financial Times Global EMBA ranking.
The TRIUM Global Executive MBA is a part-time program aimed at high level executive managers, with approximately 15 years' experience, working in an international context. The program is run by 3 prestigious schools: HEC Paris, New York University Stern School of Business, and London School of Economics and Political Science. Ranked #6 Global EMBAs 2022 by the Financial Times.
The Position
Title: Associate Dean, MBA Programs
Location: Greater Paris (Jouy-en-Josas), France
Reporting: The role reports to Kristine de Valck, Dean of Degree Programs. The Associate Dean of the MBAs is part of HEC Paris' Management Team.
Team: The Associate Dean of the MBAs leads a team of 60, including:
30 people in charge of development, marketing, and admissions
30 people in charge of program delivery and student accompaniment
Languages: Fluent English is mandatory. Some French would be a strong plus.
Responsibilities
The Associate Dean of the MBAs must ensure the smooth academic, managerial and financial conduct of the MBA programs.
Main Missions
Provide a long-term vision and strategy to successfully position and maintain the MBA programs' attractiveness in an increasingly competitive business education marketplace.
Lead a highly engaged faculty and support team to ensure the academic quality, top ranking, and reputational advancement of the MBA programs.
Work collaboratively with stakeholders from across HEC Paris' ecosystem (incl. other HEC Paris programs, Student Life, HEC Talents, Data, Rankings & Accreditations, HEC Alumni, HEC Foundation, HEC Paris Research Centers & Institutes, etc.) to promote transversality, operational excellence, and integrated learning journeys.
Champion HEC Paris MBA programs within and outside the school (e.g., academic partners, business school community, press) to advance the programs.
Engage with current students in a way that reinforces the connected, purpose-driven nature of the HEC Paris community.
Cultivate relationships with alumni and business leaders on a local, national, and international level for the benefit of students and faculty.
Build and support a diverse and talented team. Foster collegiality and effectiveness with appropriate communication and transparency.
Candidate Profile
Pivotal Experience & Expertise
The successful candidate will have:
Experience as a professor in a top University or Business School
Strong academic credentials, including a PhD and an academic publication track record
Experience teaching to an MBA / EMBA audience
Demonstrated ability to manage an academic program, department, or team
In light of the various technological developments, experience in digital transformation is a must
Culture Fit & Impact / Personal Characteristics
The successful candidate must be in a position to be a Tenured Research Faculty or Associate Education Faculty Member, as well as set up his/her principal residence in Greater Paris.
He/she should have:
Strong leadership skills, as well as charisma to establish natural relationships with students
Excellent communication skills, both verbal and written
The ability to establish trust, credibility, and influence with a wide variety of stakeholders within and outside the school
Excellent interpersonal skills as well as a high degree of comfort working on a global basis; cultural sensitivity as well as a commitment to a diversity of perspectives and an excitement for global cultures
Intellectual and academic rigor, coupled with a strong business acumen
A demonstrated desire to promote equality, diversity, mutual respect, fairness, and ethical behavior
Application : HECapplications@heidrick.com