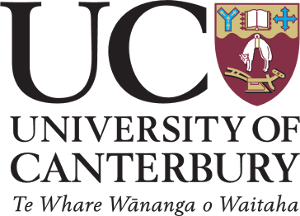 Senior Lecturer / Associate Professor in Strategic Management
Te Kura Umanga | UC Business SchoolLocated in Ōtautahi | Christchurch, Aotearoa | New Zealand
Full-time 37.5 hours per week (1.0 FTE)
Continuing (permanent) position
Enjoy the Christchurch lifestyle - a revitalised, family friendly city in the heart of the South Island!
Kia hiwa rā, kia hiwa rā!
He hiahia, he pūkenga nōu ki te mahi a te Pūkenga Matua | Senior Lecturer / Ahorangi Tuarua | Associate Professor? Nāia te pōwhiri nā Te Whare Wānanga o Waitaha kia tono mai i te tūranga nei.
Āu Mahi | What You Will Do
We have an exciting opportunity for a Senior Lecturer / Associate Professor to conduct high quality strategic management teaching into UC's MBA programme, including undergraduate teaching, and coordinate MBA consulting projects.
Through active and integrated industry and community engagement, the role will contribute to the growth and changing character of Christchurch and beyond, through the School's strategic vision of local collaboration, co-design, research, teaching, and lifelong learning opportunities within the community.
Mōu | Who You Are
You will have a passion for executive and postgraduate education with extensive experience in educational development. To be successful in this role you will have a strong record of publications in internationally recognised high-quality academic journals and experience in the supervision of thesis students (commensurate with the academic rank being applied for); active and embedded industry engagement; MBA teaching experience in strategy, innovation, and applied consulting projects, will be strongly considered. You should value diversity, and respect biculturalism, diversity, and inclusion.
Please refer to the attached position description for key competencies of the role.
Ngā Painga o UC | Why UC
Tangata Tū, Tangata Ora - Engaged, Empowered, Making a Difference.
Ngā Uara | Our Values of manaakitanga, whanaungatanga and tiakitanga guide our decisions and behaviour and provide a roadmap for how we do things at UC, affirming our commitment to pastoral care and support for our ākonga and staff. They challenge and inspire us to be the best we can, and make UC a great place to work and study. For more info on Ngā Uara | Our Values visit us here.
What we offer
The University is committed to providing an excellent working environment through:
relocation support
a unique bequest funded endowment (Erskine fund) that supports an extensive visiting Fellowship programme
widely accessible sabbatical provision
University and Faculty scholarship support for graduate students
generous annual leave provisions
flexible working arrangements
supportive working environment
professional development opportunities
a unique working environment in a beautiful campus with access to UC facilities such as the recreation centre and Staff club at discounted rates plus onsite cafés and eateries, and more.
The salary for this position is from Senior Lecturer (4.01-$109,977) to Associate Professor (6.04-$154,242).
For more information on our Benefits, please visit https://www.canterbury.ac.nz/joinus/benefits/
The closing date for this position is: 30 January 2023 (midnight NZ time)
Please note, applications will be reviewed after the close date.
Pēhea te tono mai | How You Apply
Applications for this position must be submitted on our careers website and should include the following:
a cover letter which includes a 2-3 page statement outlining your research interests and goals, teaching philosophy, and your thoughts on how to develop a successful Faculty of Law team (combined)
a Resume which includes a list of relevant research publications (combined).
We do not accept applications by email, however, we are happy to answer any queries at WorkatUC@canterbury.ac.nz
For further information specifically about the role, please contact MBA Director, Elsamari Botha, elsamari.botha@canterbury.ac.nz
For overseas applicants, please visit Immigration New Zealand website or the New Zealand Government's official Covid-19-19 website, to review the latest health and visa requirements for visiting and working in New Zealand.