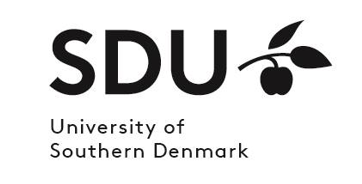 Professorship in the research areas of Management of People
The research unit Management of People (MaP) within the Department of Business & Management (DBM), welcomes applications from highly qualified candidates for one or more exciting new position(s) as Professor within the field of Management of People to lead a vibrant research environment at SDU Slagelse. The position(s) will be located in Slagelse and available from September 1st, 2023, or as soon as possible thereafter.
Who are your new colleagues?
The MaP research unit is dedicated
to research related to people and organizations. Within this overall framework it conducts research in the areas of Human Resource Management, organizational communication and leadership with theoretical inspirations founded in organizational psychology, sociology of work, organizational theory and management philosophy. The unit provides teaching for bachelor, master and professional master programs, in particular at the Bsc in Economics and Business Administration profile of Human Resource Management (SDU Slagelse), and at the Master program (cand.merc.) in Human Resource Management (SDU Odense and Slagelse). Furthermore, collaboration with practitioners is highly prioritized by the unit as is engagement in outreach and knowledge exchange activities with the surrounding society.
DBM works both quantitatively and qualitatively to build bridges between applied and fundamental research. The department houses seven vibrant research units (Accounting, Centre for Integrative Innovation Management, Consumption, Culture & Commerce, Finance, International Business & Entrepreneurship, Management of People and Strategic Organization Design) whose work is anchored in an understanding of the cooperation between markets, organizations and individuals. It encompasses a variety of areas from evolutionary models of organization to new exotic forms of consumption and seeks synergy between research, teaching and knowledge exchange.
See the Department website for more details.
A modern, forward-looking university SDU came 52nd in the Times Higher Education Young University rankings of 2016 and has around 30,000 students enrolled across its six campuses in Denmark. With more than 3000 staff benefiting from Denmark's renowned levels of well-being and work-life balance, SDU has a strong focus on societal relevance and has adopted the United Nations' Strategic Development Goals as its guiding principles.
SDU's Slagelse campus is located near the western coast of Zealand. Slagelse is one of the oldest cities in Denmark, home to about 33.000 people, offers easy access to the beautiful coast of Zealand and is well-connected to the rest of Denmark with direct road and rail links to Copenhagen (1 hour) and Odense (40 minutes).
What are we looking for?
The unit is looking for an ambitious research leader with experience in or strong aspiration to work strategically and manage a research group. The ideal candidate(s) will have a strong and empirical anchored research profile within HRM preferably combined with a related field. She/he will be inclusive and supportive, have proven people management skills and the ability to develop a focused research agenda for the MaP unit in collaboration with group members. Therefore, it is important that candidates have good interpersonal skills and are dedicated to taking an active part in the everyday academic and social environment at the department and in the research unit in particular. To fulfill the requirements of the position, the candidate(s) chosen is expected to be physically present at SDU Slagelse on a regular basis.
The successful candidate(s) is/are ambitious and will have an international profile in the areas of relevance to the research unit. A strong record of research publications in globally top-ranked journals is expected, as well as the potential to make advances both empirically and theoretically. Further information can be obtained in the department's qualification and recruitment guidelines.
The successful candidate(s) will be expected to teach and supervise students who participate in bachelor courses on our Business Administration programs and master courses linked to our program in Human Resource Management. The unit has teaching obligations related to leadership, organization, organizational communication and Human Resource Management. Successful candidates will have substantial teaching experience and must document pedagogical qualifications and competences including evidence of development and innovation.
Beyond the research publication record and teaching experience, the candidate(s) will be expected to contribute actively to the social and academic lives at the department as well as participate in the guidance of doctoral students and junior faculty. Also, we expect active and constructive participation in the university's academic administration and it is an advantage if the candidate(s) has/have experience in securing external research funding and in establishing strong ties with the international research community. Furthermore, the right candidate(s) should have the desire and competence to play a dedicated role in building an interdisciplinary and enthusiastic research environment in Slagelse.
If the successful candidate isn't fluent in Danish, (s)he will be expected to learn Danish within a period of three years. Within this timeframe applicants are expected to master Danish at a level which enables them to correct Danish exam papers and read administrative documents.
The department believes in fostering a stimulating and inspiring environment for both faculty members and students. Also, the department addresses social challenges and knowledge exchange with society through high-quality study programmes and genuine engagement with external partners and society at large.
Further information can be obtained from Head of Department professor Dannie Kjeldgaard phone +45 6550 3228, email dkj@sam.sdu.dk and from the MaP website and Department website.
How to apply for this position?
Appointment to the position will be in accordance with the salary agreement between the Ministry of Finance and the Danish Confederation of Professional Associations.
For more information on the department guidelines for qualification and recruitment please visit our website.
An application must include:
Letter of motivation
Detailed CV
Certificates/Diplomas (Master and PhD degree)
Teaching portfolio detailing the candidate's prior teaching experience, teaching skills, teaching philosophy, and other forms of knowledge communication (Instructions and a guide for the teaching portfolio may be found here)
Complete list of publications, indicating which publications are most relevant for the position
Up to 5 of the most relevant publications. Please upload a pdf for each publication.

If the publication has been co-authored, co-author statements must be a part of this pdf and must include information like in this example. The statement is just for your inspiration.  
Documented experience with research leadership
Documented experience with obtaining external funding and project management
All non-Danish documents must be translated into English.
Applicants applying for a professorship are requested to submit a teaching portfolio with the application as documentation for teaching experience as well as supervision qualifications. Formal application instructions and a guide for the teaching portfolio may be found here.
Applications that are incomplete may be rejected without any substantive evaluation. Shortlisting and tests may be used in the assessment process.

Applications will be assessed by an academic assessment committee that determines whether applicants are qualified to be a Professor.
The committee may request additional information, and if so, it is the responsibility of the applicant to provide the necessary material. The committee reserves the right to arrive at a decision solely based on the material submitted.
When the assessment committee has submitted its report, the applicant will receive the part of the evaluation that concerns him/her. The assessment report will subsequently be forwarded to the Head of Deparment who will assemble an appointments committee. The appointments committee will manage and complete the job interviews, should such be conducted.
The University wishes our staff to reflect the diversity of society and thus welcomes applications from all qualified candidates regardless of personal background.
Applications must be submitted electronically using the link "Apply online". Uploaded files must be in Adobe PDF (unlocked) or Word format.

Read the guideline for applicants
Each field can only contain a single file of max. 10 Mb.

You can only apply for the position through our website www.sdu.dk/en/service/ledige_stillinger.

Your application must be registered in our system on the 26/01/2023 at 23.59.59 CET at the latest.