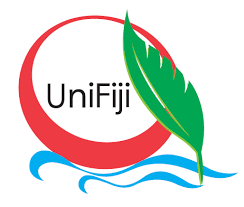 Senior Lecturer in UPSM & HS (Surgery)
Post Ref No: UPSM&HS 04/22
The University of Fiji seeks an innovative, dynamic and research-oriented scholar as a Senior Lecturer to join the Department of Clinical Sciences in the Umanand Prasad School of Medicine and Health Sciences (UPSM & HS). The position is based at the Saweni Campus but the appointee may be required to facilitate courses at other campuses of The University of Fiji. The appointee shall be responsible to the Dean of Umanand Prasad School of Medicine and Health Sciences, through the Head of the Department.
Responsibilities:
Providing academic support and teaching in the Umanand Prasad School of Medicine and Health Sciences with special research interests, qualifications and scholarly experience in Surgery discipline.
Pursuing excellence in teaching and learning, course coordination, curriculum development as well as engaging in other activities as required at relevant levels;
Provide mentoring to clinical students in relation to the emergence of new challenges in the discipline and various strategies in mitigating these problems;
Contributing to the research strengths of the Department/University;
Publishing articles and research in peer reviewed academic journals as per University standards;
Participating in curriculum review and academic administration for the Department and School;
Engaging in research projects across a wide range of topics including in the areas of General Surgery;
Providing mentoring and advice to students;
Participating in planning and administration through School and University Committees;
Undertake a range of administrative functions at School and University Level as and when required.
The University requires all staff to proactively undertake community, environment and social responsibilities as well as participate in University Committees as per Strategic Plan 2022-2026.
Requirements:
Applicants must have a Bachelor's degree (MBBS/MD/MBChB) with at least 5 years (Senior Lecturer) post-qualifications relevant work experience in hospitals and or tertiary institutions.
Applicants must have a full Fiji Medical Council registration with valid annual practicing license for clinical appointments and/or other relevant professional registering bodies.
Possess deep appreciation of the multiplex diversity of the University of Fiji's staff and students including in gender, culture and expression.
Possess keen understanding of the human values foundation of the University.
A record of demonstrated scholarly and professional achievement in the relevant disciplines is essential with demonstrated ability to teach undergraduate programmes as well as post-graduate programmes through in person, online and HyFlex or hybrid modes.
Salary Band – Senior Lecturer: $57,751.00 - $74,937.50
The University offers a three-year full-time contract with renewals subject to performance reviews.
How to Apply:
Applicants must provide:
(a) a covering letter explaining their interest in the position (b) a copy of their full Curriculum Vitae with names and addresses of three (3) Professional Referees, one of whom must be the current or immediate past supervisor of the applicant, (c) and certified copies of their academic qualifications and transcripts. Applicants must request their three nominated Professional Referees, to forward signed copies of their reference (citing the reference number of the position) to be posted to the HR Department on email jobs@unifiji.ac. by the closing date. Open references will not be accepted. Completed applications, quoting the Post Reference Number and marked "Confidential" must be posted to:
The HR Department, The University of Fiji, Private Mail Bag, Lautoka, Fiji OR e-mailed to jobs@unifiji.ac, with The Post Reference Number and the Position Title as the subject. For further enquiries please contact the HR Department on hr@unifiji.ac. or via phone contact 6640600/ 9999100. A copy of the advert is also available on the University website- www.unifiji.ac.
Registered with the Fiji Higher Education Commission as a University under the Higher Education Act 2008. Registration Certificate Number (RGN0020/11)
Closing date for all applications: 10th December, 2022
The University is an equal opportunity employer and actively promotes diversity in appointments.