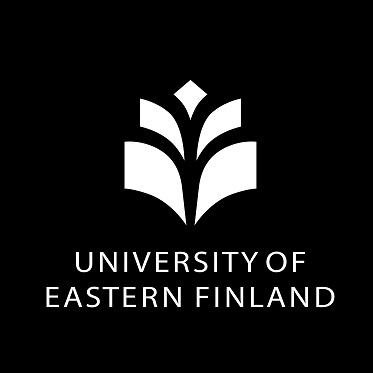 The University of Eastern Finland is inviting applications for a Professor of Social and Public Policy in Joensuu. The position will be filled from 1 August 2023, or as agreed. Please find more information below and submit your application no later than 14 December 2022.
Role and salary
As our Professor of Social and Public Policy, you will work at the Department of Social Sciences on the Joensuu Campus, at the Faculty of Social Sciences and Business Studies.
The position will be filled from 1 August 2023, or as agreed. A probationary period is applied to all new members of the UEF staff.
The salary of the position is determined in accordance with the salary system of the Finnish universities. The salary comprises two components: a job requirement component and a personal performance component. In this position, the job requirement component is based on levels 8 - 11 (4,947.97 - 7,291.13 €/month) of the job requirement chart for teaching and research staff. The personal performance component can be a minimum of 6 % and a maximum of 50 % of the job requirement component.
Our requirements and expectations
The description encluding requirements and expectations for the post is available on the university's website at: https://www.uef.fi/en/open-positions#paragraph-10006
Your benefits
You will have an opportunity to work in an interesting and meaningful role as part of our international, creative, participatory and inclusive academic community.
The possibility of flexible multi-location work
A modern work environment, good opportunities for professional development
Staff benefits of the University of Eastern Finland, including comprehensive occupational health care, versatile staff training opportunities, affordable campus restaurant lunches and Sykettä sports services and tax-free bike benefit
Please read more in the  Work at UEF section on our website.
Enjoy your life in Finland! Known for its cleanliness, welfare know-how, modern technology and superb education system, Finland is an exotic and safe country to work in. Please visit the Life in Finland section on our website to learn more.
How to apply?
Submit your application by using our electronic application form no later than 14 December 2022 (by 24.00 hours Finnish time).
Please note that you must include the following appendices in your application:
CV made in accordance with TENK's template (https://tenk.fi/en/advice-and-materials/template-researchers-curriculum-vitae)
a teaching portfolio (https://www.uef.fi/en/open-positions --> Faculty of Social Sciences and Business Studies -> Instructions for preparing a portfolio of teaching merits)
a complete list of publications made in accordance with the Ministry of Education and Culture's model  (https://www.aka.fi/en/research-funding/apply-for-funding/how-to-apply-for-funding/az-index-of-application-guidelines2/list-of-publications/)
a plan for the development of the field (up to 5 pages) with regard to research, teaching and societal interaction
publications: a) a separate numbered and grouped list of up to 10 publications selected by the applicant with which the applicant wishes to demonstrate their eligibility and merits for the position, and b) the publications indicated in the list
copies of degree certificates
copies of language proficiency certificates, unless language proficiency is indicated in the degree certificates
All materials are requested to be submitted in English (except for publications) in case international experts are used in the assessment of eligibility.
Questions?
For further information on the position, please contact Head of Department, Professor Timo Toikko, tel.  +358 29 4455213, email timo.toikko@uef.fi.
For further information on the application procedure, please contact  Executive Head of Administration Marko Junkkarinen, email marko.junkkarinen@uef.fi, or Financial and Human Resources Coordinator Tuula Ranne, +358 500 257 467, email tuula.ranne@uef.fi

University of Eastern Finland and the Faculty of  Social Sciences and Business Studies in brief
The University of Eastern Finland is one of the most multidisciplinary universities in Finland, offering education in nearly 100 major subjects. We have a staff of 2,750 members, and our academic community comprises around 16,000 degree students and more than 27,000 adult education students. Our campuses are located in Joensuu and in Kuopio. Our research is ranked among the best in the world in several fields. We generate research-based knowledge and make it openly accessible for the benefit of all. UEF stands for action with impact that is relevant today and tomorrow. To learn more about our university please visit our website at  www.uef.fi/en.
The Faculty of Social Sciences and Business Studies operates on two campuses of the University of Eastern Finland in Joensuu and Kuopio. The faculty trains experts in the fields of history, geography, economics and business administration, law, social sciences, and social and health management. The faculty's research is closely linked to the research areas identified in the university's strategy. The faculty has approximately 4,480 Bachelor's and Master's degree students and approximately 500 postgraduate students actively pursuing their studies. The faculty has approximately 340 staff members. https://www.uef.fi/en/faculty-of-social-sciences-and-business-studies