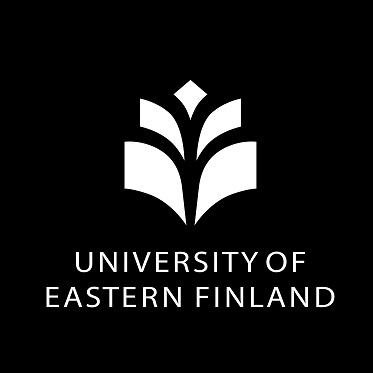 The University of Eastern Finland (UEF) is inviting applications for a Grant Writer position at the Faculty of Social Sciences and Business Studies. The position will be filled for a 5-year fixed term from February 1, 2023 (or as agreed). Please find more information below and submit your application no later than December 15, 2022.
Role and salary
As our new Grant Writer, you will be working at the Faculty of Social Sciences and Business Studies and report directly to the Vice Dean for Research. You will work closely with the faculty members and the staff of UEF Research Services in a highly multidisciplinary and international research environment. This position is perfect for a person who is passionate about the faculty's research fields (socialsciences, business studies, history and geography, health and social management, law, economics, informatics) and wants to develop them.
Your main responsibilities will be:
To actively participate in and promote preparing and writing European Commission research funding proposals in collaboration with the researchers of the faculty.
To produce, review and edit narratives, and other required proposal components, as needed to ensure they are responsive to the call and that the entire application package meets the rigorous standards of the European Commission research funding.
Monitor and identify European Commission research funding opportunities and support consortiums in the application process.
Learn and educate the faculty members about the new requirements and priorities of EU funding.
To advise faculty members on techniques for honing grant writing and editing skills.
The position is a full-time position to be filled for a fixed five-year term starting on February 1st, 2023, or as agreed (a part-time position is also possible). The position will be filled for a fixed term as it pertains to a fixed-term project.
A probationary period is applied to all new members of the UEF staff.
The salary is determined according to the salary system of Finnish universities and is based on levels 10-11 on the job requirement chart for other staff, depending on your qualifications and experience. In addition to the job requirement component, the salary includes a personal performance component, which ranges from 6% to 50% of the job requirement component. The starting salary will be between 4100-5100 euros per month.
Our requirements and expectations
We expect from you:
A doctoral degree.
An excellent proficiency in written and spoken English.
Grant writing or professional writing experience, preferably in European Commission funding applications.
Proven track record of supporting successful research funding applications.
We consider as an advantage:
Ability to work and interact effectively with a diverse, multi-disciplinary and multicultural environment.
Proven skills necessary to write clear, structured, and persuasive grant narratives aligned with Europe Commission requirements.
Exceptional writing, proofreading, and verbal communication skills.
Excellent time management skills and the ability to handle multiple projects with high attention to detail and meet critical deadlines.
Your benefits
We offer you:
A vibrant, active, and goal-oriented international multidisciplinary research environment.
An inspiring and engaging international community that brings scientific knowledge into action.
Professional research support services and networks.
A work atmosphere that encourages exchange, initiative, and results.
A possibility for flexible multi-location or remote work.
A possibility to network with researchers in diverse fields.
Staff benefits of the University of Eastern Finland, including comprehensive occupational health care, versatile staff training opportunities, affordable campus restaurant lunches, and Sykettä sports services.
Please read more in the Work at UEF section on our website.
Enjoy your life in Finland! Known for its cleanliness, welfare know-how, modern technology and superb education system, Finland is an exotic and safe country to work in. Please visit the Life in Finland section on our website to learn more.
How to apply?
Submit your application using our electronic application form no later than December 15, 2022 (by 24.00 hours Finnish time).
Please note that you must include the following appendices in your application:
All appendices must be in English. For translations to be accepted, they must be a Diploma Supplement and/or other translations issued by the awarding higher education institution or official translations by authorized translators.
Questions?
For further information on the position, please contact Professor Tommi Laukkanen, Vice Dean of the Faculty of Social Sciences and Business Studies, tel. +358 50 4387423, tommi.laukkanen@uef.fi
For further information on the application procedure, please contact Human Resources Coordinator Airi Leppänen, tel. +358 29 4455171, airi.leppanen@uef.fi.
The University of Eastern Finland and the Faculty of Social Sciences and Business Studies in brief
The University of Eastern Finland is one of the most multidisciplinary universities in Finland, offering education in nearly 100 major subjects. We have a staff of 2,750 members, and our academic community has around 16, 000 degree students. Our campuses are in Joensuu and Kuopio. Our research is ranked among the best in the world in several fields. To learn more about the university, please visit our website at www.uef.fi/en.
The Faculty of Social Sciences and Business Studies operates on the two UEF campuses in Kuopio and Joensuu. The faculty trains professionals and experts in the field of history and geography, business studies, law, social sciences and social and health management. The faculty is strongly research-oriented, and we regularly apply for research funding from national and international sources. The research at the faculty is strongly tied to the areas recognized in the university strategy. The faculty has about 4,480 bachelor's and master's degree students and about 500 active postgraduate students. The faculty has around 340 staff members. For more information: https://www.uef.fi/en/faculty-of-social-sciences-and-business-studies.