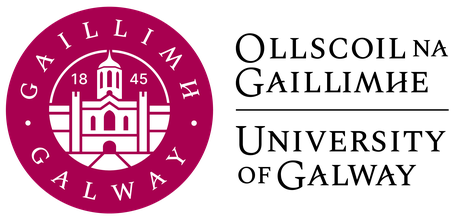 Lecturer Above the Bar (Financial Economics)
Applications are invited for four Lecturer Above the Bar appointments in Economics at J.E. Cairnes School of Business & Economics at University of Galway, Ireland. Appointments may be made at either permanent or 5-year contract levels. The School wishes to make appointments in each of the following four areas:
Health and Ageing Economics
Environmental Economics
Financial Economics
Financial Markets and Data Analytics
Candidates should indicate on their application the area of sub-specialism for which they are applying.
University of Galway has been inspiring minds since 1845 as a research-led university. The campus community includes over 21,000 students and staff and 110,000 alumni located in over 100 countries across the world. University of Galway is counted among the Top 260 universities in the world according to the most prestigious rankings, positioned in the top 2% globally. University of Galway is an international university with global ambition, but with deep roots in the region and nationally. Its location on the very edge of Europe gives University of Galway a unique perspective. University of Galway is at the heart of a distinct and vibrant region, renowned for its unique culture, creative industries, medical technologies, marine ecology and economy, and innovation.
J.E. Cairnes School of Business & Economics is one of three Schools within the College of Business, Public Policy and Law at University of Galway. The school has 2,800 students, over 130 faculty, research and professional services staff, and over 30 undergraduate and postgraduate programmes. The School has successfully attained AACSB and AMBA accreditation as well as EFMD programme accreditation. The School is a member of PRME.
J.E. Cairnes School of Business & Economics is for the public good. Energised by its regional edge on the west coast of Ireland, it is a globally-engaged School of Business and Economics for the public good that makes a transformative impact for students, society and business.
Applications are invited for the four Lecturer Above the Bar posts listed above, which will be located within the Discipline of Economics. The posts are aligned with the strategic priorities of the School, including the enhancement of expertise in the areas of FinTech, MedTech and Sustainability Leadership. The successful candidates will contribute to teaching, supervision, and examining at all levels, engage in scholarship and research, and contribute to the administration of the Discipline, the School, and the College.
Learn more: https://universityofgalway.ie/cairnes/jobs/