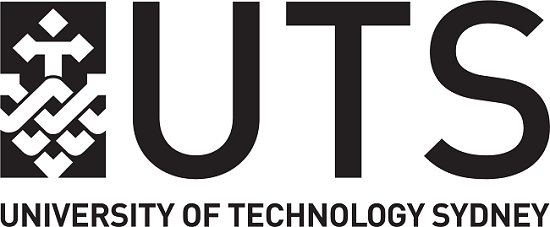 Lecturer / Senior Lecturer – Finance
IRC224251 | BUS:  Finance Discipline Group
University of Technology Sydney (UTS) is located in the heart of Sydney's creative and digital precinct.  UTS has a bold vision to be a world-leading university of technology. We're known for our impactful research, industry focus and practice-based teaching and learning, real world research and our location. With state-of-the-art campuses and facilities, we're preparing students to become global thinkers, leaders and innovators.
UTS Business School delivers a broad range of degree programs at undergraduate and postgraduate levels and through its executive development programs. It is also recognised internationally for its innovative research.
The UTS Business School is located in the Dr Chau Chak Wing Building which is the first building in Australia designed by Frank Gehry, one of the world's most influential architects.
The Finance Department at the UTS Business School is seeking to appoint a Lecturer / Senior Lecturer to conduct high quality research and teaching relevant to the School's mission of advancing knowledge with impact.  The most recent hires have PhDs from University of New South Wales, Nanyang Technical University, Stockholm University and Ghent University.
Our teaching reflects our commitment to innovation and our goal of preparing our students for a challenging and dynamic workplace. Our researchers target top tier academic journals and publish rigorous and innovative research.  We have an excellent seminar series with many international visitors that contribute to the vibrant research environment. Our faculty are provided with strong research support, access to international databases and have opportunities to organize teaching in order to improve research productivity.
About the role
As a Lecturer or Senior Lecturer, you will have a PhD in Finance or a related discipline, excellent communication and interpersonal skills, and should be able to demonstrate:
Evidence of high-quality research and the potential to publish in top tier finance publications
An outstanding command of the finance literature for research and research supervision purposes as it relates to at least one area of Finance with preference given to banking, corporate finance, market microstructure and personal finance / investments
Experience in developing and teaching finance subjects with evidence of high-quality teaching performance.
A sample of responsibilities:
Develop research for publications in top quality peer reviewed journals and undertake other scholarly work at a rate appropriate to the level of employment
Develop a research agenda, undertake projects and apply for competitive research grants either individually or as a member of a team
Deliver high quality teaching in the undergraduate and postgraduate programs and assist in the development of the learning environment for the assigned subjects
Promote and disseminate research to generate a positive impact in the financial industry and society in general.
Please note that the Senior Lecturer role requires a higher level of experience in all aspects of a balanced academic's role.
For the full list of selection criteria and role responsibilities, please download the Position Statement (available in the Documents section).
Base Salary Range: $110,378 to $130,639 pa (Level B) / $134,178 to $154,093 pa (Level C)
Salary supplementation may be negotiated with the successful candidate.
This role attracts 17% superannuation (pension) in addition to the base salary.
This position is full-time and an appointment will be made on a continuing basis.
UTS staff also benefit from a wide range of Employee Benefits including flexible work practices, child care centres, generous parental leave and salary packaging opportunities.
How to apply
Please click the Apply link to be taken to the UTS website. Here you can download:
full details of the application process;
a copy of the position statement; and
information on remuneration, benefits, terms and conditions.
Please use reference number IRC224251 in all correspondence
Specific enquiries or issues with your application may be directed to the Acting Head of the Finance Department – Associate Professor Marco Navone - at Marco.Navone@uts.edu.au, or alternatively to Marie Hetherington in the UTS Recruitment Team at recruitment@uts.edu.au.
Closing Date: Wednesday, 30th November 2022 at 11.59 pm (AEST). Applications will be reviewed on an ongoing basis.
We are accepting applications from international candidates.
Please be advised that as part of the selection process you may be requested to deliver a presentation, the audience for which may include individuals not on the Selection Panel.
Accessibility
UTS Recruitment cares about digital accessibility. If there is any content in our advertising that you have struggled with, please make us aware so that we can make our information accessible to all.
In addition, if you have a disability that requires adjustment to the recruitment process or an alternative application pathway please contact recruitment@uts.edu.au for assistance.
UTS is recognised widely as supporting inclusivity and diversity through our Wingara Indigenous Employment Strategy, Social Impact Framework and UTS Access and Inclusion Plan.
We welcome applications from women, Indigenous Australians, people with disability, those who identify as LGBTIQ and applicants from culturally and linguistically diverse backgrounds.